Creamy and delicious smoked salmon dip with capers and dill is a favorite appetizer here. This super quick and super easy dips takes only 2 minutes to make!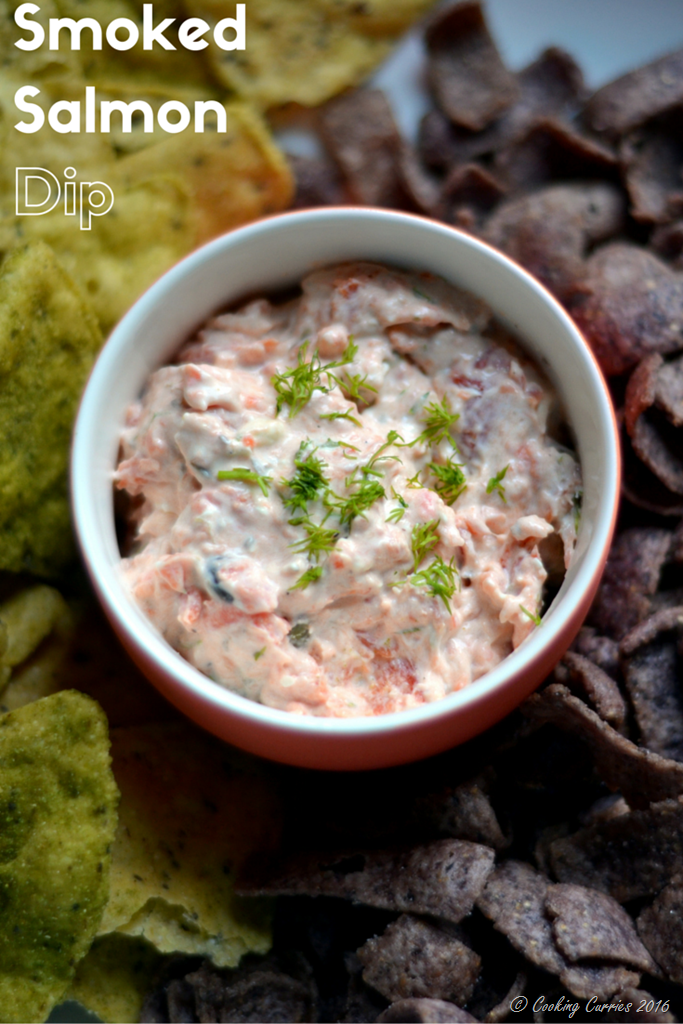 The big game day is here and there is as much nervous excitement in the food department as it is in supporting your favorite teams. I made this smoked salmon dip a few weeks ago when the Seattle Seahawks were still in the running, as a representation of sorts, for what the great Pacific Northwest can offer. Here is the recipe for this super quick and easy dip that takes only about 2 mins to make.
I also decided to jump in to the video recipe bandwagon and shot a step by step video of how to make this dip. If you would rather have a printable recipe to print out and keep in your recipe book, we have that also. Hope you enjoy the video and the recipe! And may the best team win!
2 Minute Smoked Salmon Dip with Dill and Capers
Prep time:
Total time:
Ingredients
3 oz smoked salmon
4 oz cream cheese
¼ cup Greek yogurt
¼ teaspoon garlic powder
salt and pepper
2 teaspoon capers
1 teaspoon dill
Instructions
Put all the ingredients in a bowl. Mix them together with a hand mixer till it all comes together. Serve with some chips!