Quick, easy and delicious family friendly recipes for Christmas morning breakfasts. There is something for everyone in this collection of breakfast recipes.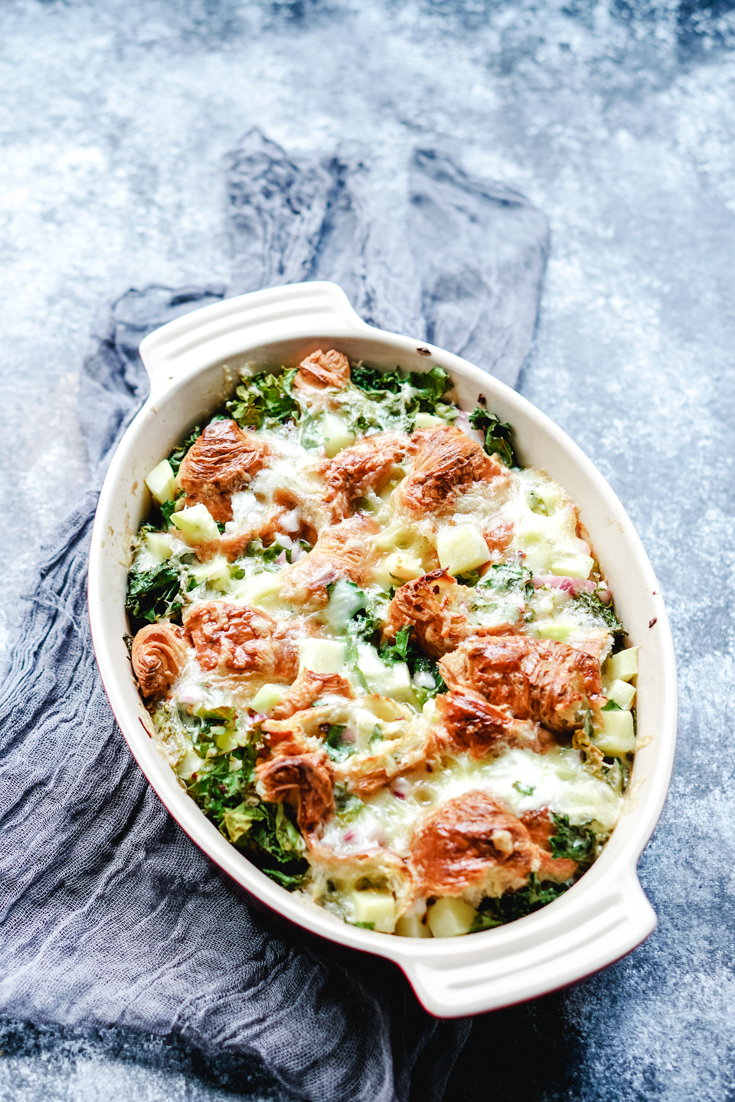 Christmas mornings are the best. The kids are up way before us and try to wake us up or impatiently wait in their rooms, till we wake up. We all head down to the kitchen together. The husband makes coffee for the two of us and I make some hot cocoa for the kids.
We then go to our living room and huddle around the tree. We open presents and see what is in our stockings while we sip our coffee or hot chocolate.
This is one morning where I just want to soak up the cozy family time and want breakfast to magically appear at our table. While breakfast may not magically appear, I do somethings to help make that easier.
Tips to make Christmas morning breakfasts easier
If you are planning to make more than one breakfast item, then plan for one of them to be a prep ahead or make ahead recipe. Some of these prep ahead and make ahead breakfast casserole recipes given below are the best that is loved by everyone in the family.
Make baked goodies like muffins or coffee cake, a day ahead.
Make pancake or waffle batter the night before, so all you have to do it take it out and make pancakes in the morning.
An egg casserole is an easy way to make eggs all at once for everybody.
If making sausages or bacon to go on the side, make it in the oven, so you don't have to babysit it.
Now lets move on to some of our favorite recipes for Christmas morning breakfasts. There are more breakfast recipes, if you want to take a look at them. These are seasonal for winter and recipes we love making on Christmas mornings.
Breakfast Casseroles
Sweet and savory breakfast casseroles that can be made ahead or prepped ahead the night before. All you have to do it pop it in the oven in the morning to reheat or bake it.
Pancakes and Waffles
Pancakes and waffles are always a hit whether it is Christmas morning or not.
Hot Chocolate
With all the eating, we also need something to drink, right? Here are our favorite Hot Chocolate recipes.
Baked Goodies
Baked goodies can be made a day ahead. You can lay them out with breakfast or the family can help themselves to some while breakfast is getting ready.
Oatmeal and Chia Puddings
We love to have a fun and elaborate breakfast or brunch on Christmas day. If you want to keep it light, here are some light yet filling options.