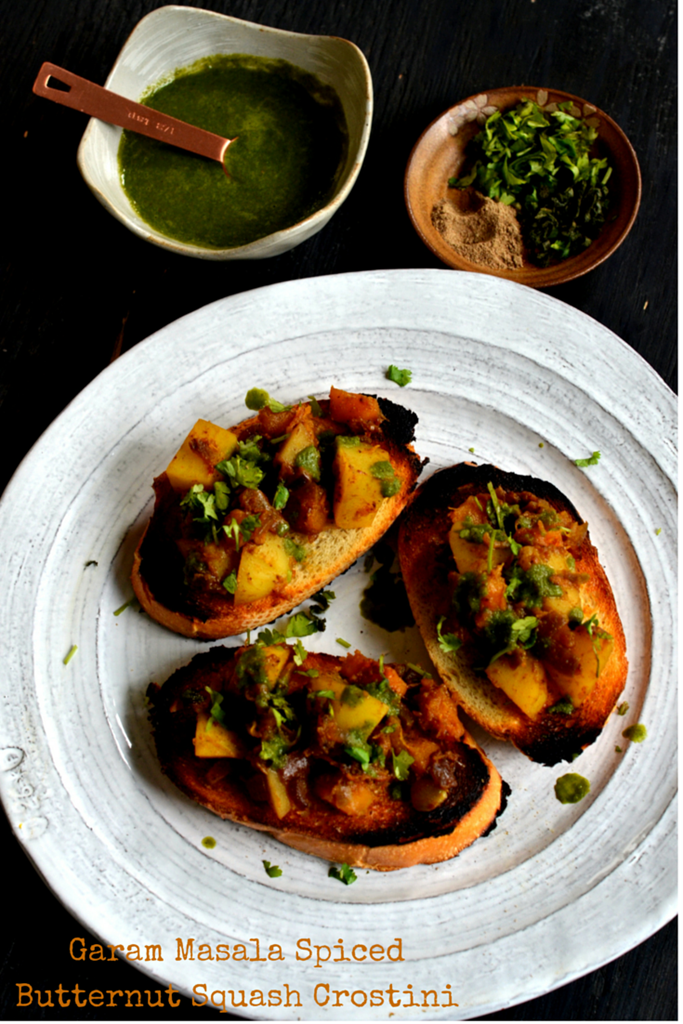 Archana Srinivas' Rang-Décor has been an inspiration to me from the time I stumbled upon it, several years ago. It was with utmost pleasure that I agreed for a guest post on her blog for a two part Fall Entertaining Series on her blog. Her blog focuses on Indian style home décor, features home tours, home décor stores and several artists. I was introduced to many such stores and artists through her blog and I am now a regular shopper at Saffron Marigold, thank to her.
Image Copyright: Archana Srinivas
Her love for chai and photography combined, led to a photo blog dedicated to chai and some select works from that blog was put together in a Tea Table book called A Cup of Chai.
Image Copyright: Archana Srinivas
For her fall entertaining series, she wanted to combine seasonal ingredients with an Indian twist for an appetizer and I immediately knew what I make. This Garam Masala Butternut Squash Crostini with Cilantro-Sage chutney will give your guest the best of fall with an Indian flavor to it. The butternut squash is inspired by the classic samosa filling and is paired with the combination of sage in the chutney to pair well with the squash. Head over to Archana's blog for the recipe!