Fall dinners are all about comfort, warmth and coziness. On a cold autumn night, there is nothing more that the soul needs than a comforting and nourishing meal. Here are 30+ such soul warming dinner recipes for fall nights.
There are hearty soups and stews, chili recipes, creamy comforting pasta recipes, curry recipes to cozy up with, vegetarian fall recipes and chicken and meat recipes as well. There is something for everyone here in this collection of favorite fall recipes.
Favorite Fall Dinner Ideas
Here in the Pacific Northwest, come September when the schools reopen, the leaves start to turn color as cooler temperatures are upon us. This is the perfect time to slowly transition from all the summer fun, the summer barbeques and summer picnics to cozy fall dinners. Here is how I lean in to this transition
- Savor the harvest bounty of fall produce. My favorites are squash (butternut squash, delicata squash, acorn squash, spaghetti squash), apples, pumpkins, carrots, beets, Brussels sprouts, leeks, parsnips and pears.
- Get into a hygge frame of mind. I love turning on slow music while a pot of soup simmers away in the kitchen. I love setting up cozy dinners with candles and dimmed lights. Comforting meals are the perfect fall dinner idea.
- Crockpots and Ovens - the outdoor grilling turns into indoor oven roasting and baking. I love making easy weeknight easy sheet-pan dinners. Crockpots are also great to have soups and stews simmer away while you are out running errands and taking kids to their after school activities.
- Soups and Soups and more Soups - I LOVE cozy soups and stews. I take the excuse of cooler weather off the fall season to jump into soup making mode. A bowl of creamy soup or hearty stew is the best to curl up with on a fall evening.
Seasonal Fall Produce
These are the vegetables and fruits that are in season in most places in the fall. Use this as a guide to get the most out of the season and incorporate some of these in your everyday fall cooking - be it in the main dish or a side dish.
Vegetables - Pumpkins, Winter Squash, Sweet Potatoes, Cauliflower, Cabbage, Carrots, Beetroot, Broccoli, Brussels Sprouts, Eggplant, Green Beans, Radish, Celery
Green Leafy Vegetables - Spinach, Kale, Collard Greens, Swiss Chard
Fruits - Apples, Pears, Pomegranate, Cranberries, Grape
I hope this post gives you a lot of inspiration for delicious and healthy fall dinner ideas. There are so many good fall flavors here, with so many different ingredients. Yes, I agree there are a lot of Squash recipes, but I promise it's not all squash.
Do you have a favorite fall recipe? Let me know in the comments below!
Comfort food for chilly winter nights, made easy with the Instant Pot. Make this delicious and filling Instant Pot Vegetarian Butternut Squash Kidney Beans Chili with a secret ingredient that will not make you miss the meat!
The contrast of a hot bowl of soup with the crisp chill autumn weather is something to be experienced.This Carrot Sweet Potato Soup with Cannellini Beans has the sweetness of the carrots, sweet potatoes and cream and the little warmth that the nutmeg lends to it.
A summer meets fall kind of pasta dish with cherry tomatoes and roasted butternut squash with a squeeze of lemon and a sprinkle of parmesan.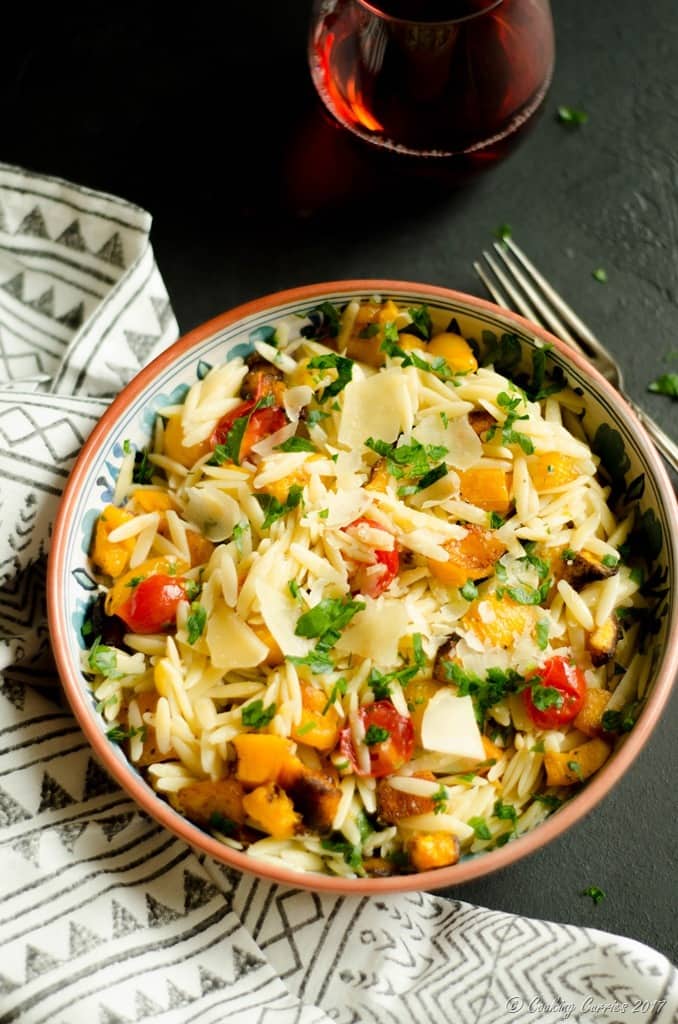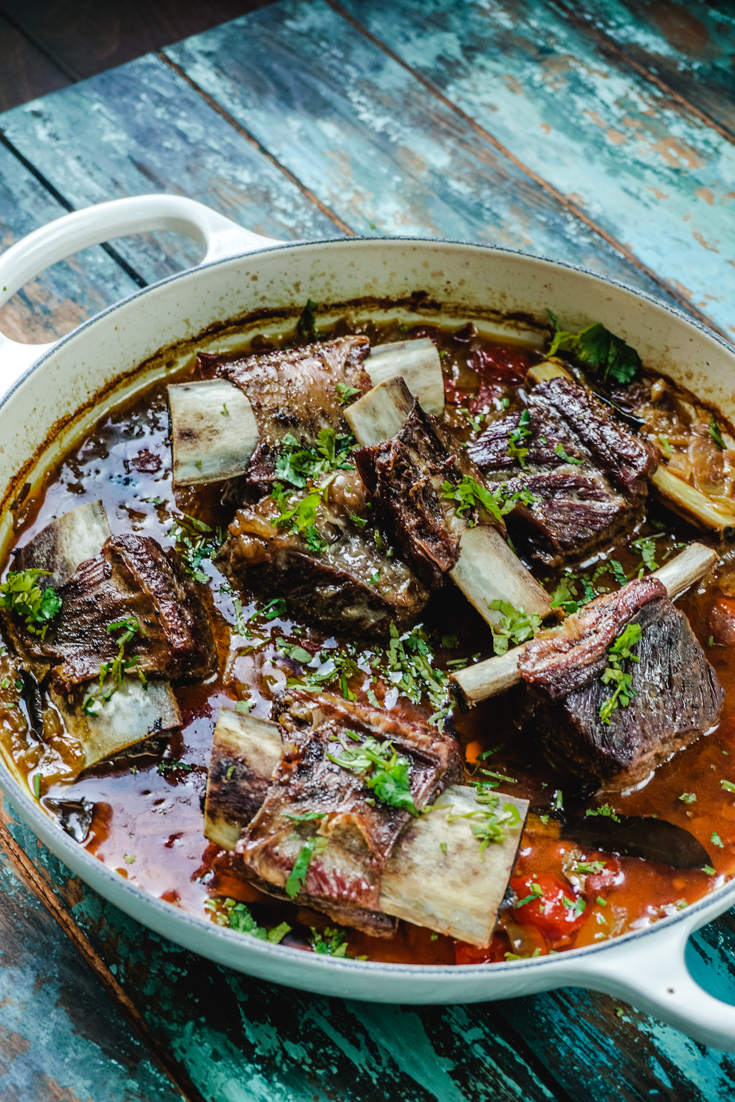 Fall off the bone, tender, succulent braised short ribs in our most favorite Kerala style curry base with coconut milk. This one-pot Braised Beef Short Ribs Curry is a great dinner option with some bread, rice or creamy polenta on the side. This recipe easily makes extra to save some for great leftovers also.
Instant Pot Masala Turkey Chili is a spiced up quick version of your regular chili.This healthy and wholesome ground turkey chili cooks in under 30 minutes in the Instant Pot while packing in a good amount of flavor from the spices. It freezes really well and is a breeze to reheat.
Creamy and comforting Lentil and Yam Soup made in the Crockpot, so all you have to do is set it and forget it! It is Vegan and Gluten Free too!
This creamy Tomato Basil Soup with Chicken is so filling, comforting and delicious. It can easily be made in the slow cooker for your whole family to enjoy.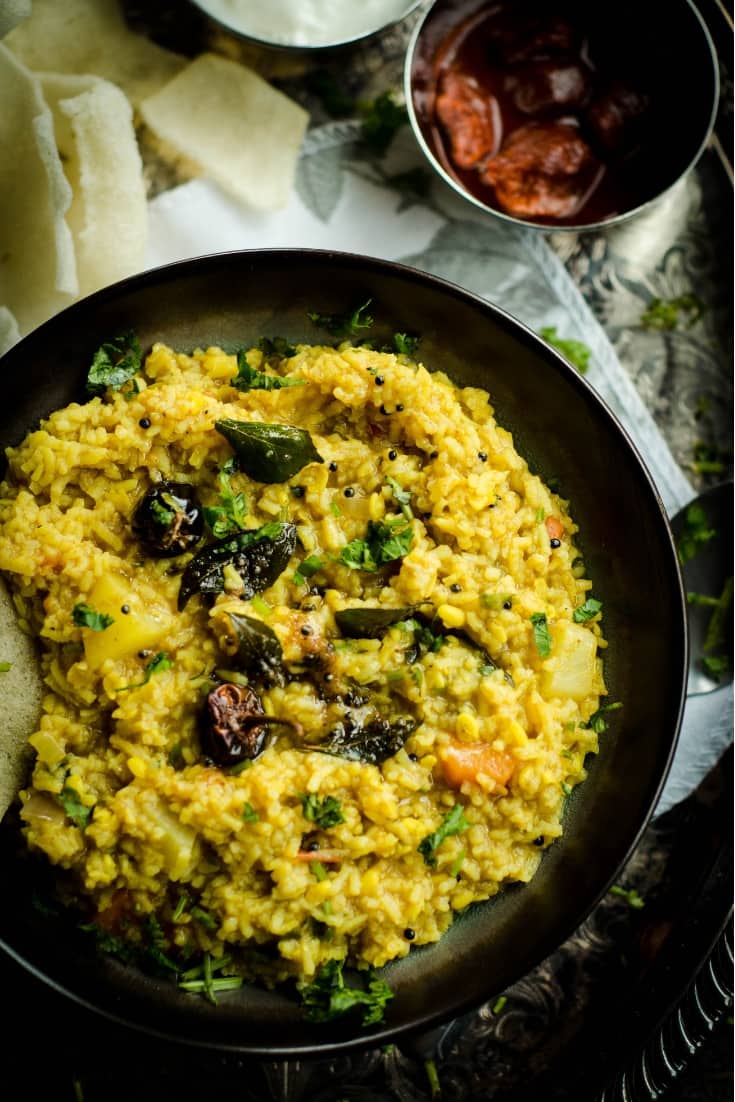 A one pot, Instant Pot recipe for Sambar Rice or Sambar Sadam, a Southern Indian rice dish that is a complex yet oh so flavorful medley of rice, lentils, vegetables, tamarind and spices.
Creamy, luscious, everything fall recipe – fettuccine with butternut squash alfredo, makes for a delicious dinner.
Celebrate fall with this creamy and delicious Couscous Risotto with Butternut Squash and Carrots topped with Parmesan cheese!
Rainbow Orzo in a creamy garlic sweet pepper gruyere sauce topped with ancho chile roasted delicata squash is a thing of beauty that is bursting with fall flavors, to adorn your fall dinner table.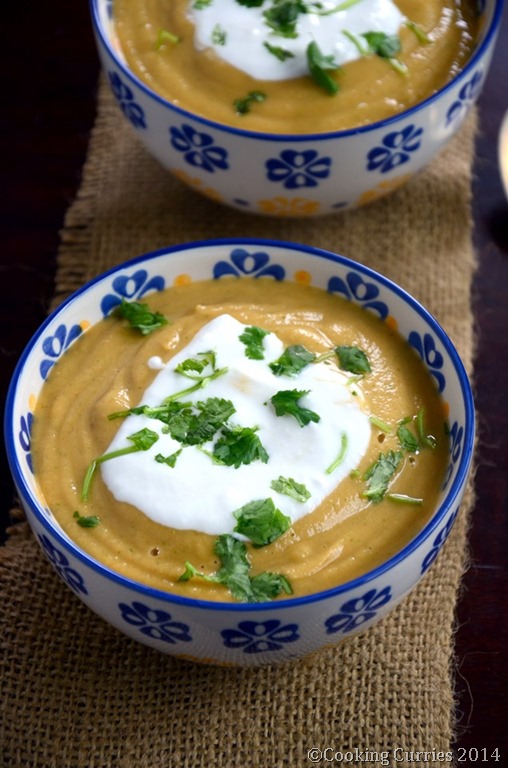 Creamy and comforting vegan Butternut Squash Soup with Chickpeas and Coconut Milk that is slow cooked, is just what you need this fall!
Welcome fall with this delightful Butternut Squash and Goat Cheese Galette made easy with puff pastry.
Creamy pasta with pumpkin and a spicy kick to it from some red jalapenos and red chilli flakes, will take your fall dinner to a whole new level!
Chicken and Chorizo comes together with some smoky and spicy paprika, all in one-pot to make this quick and delicious rigatoni that is perfect for a weeknight meal.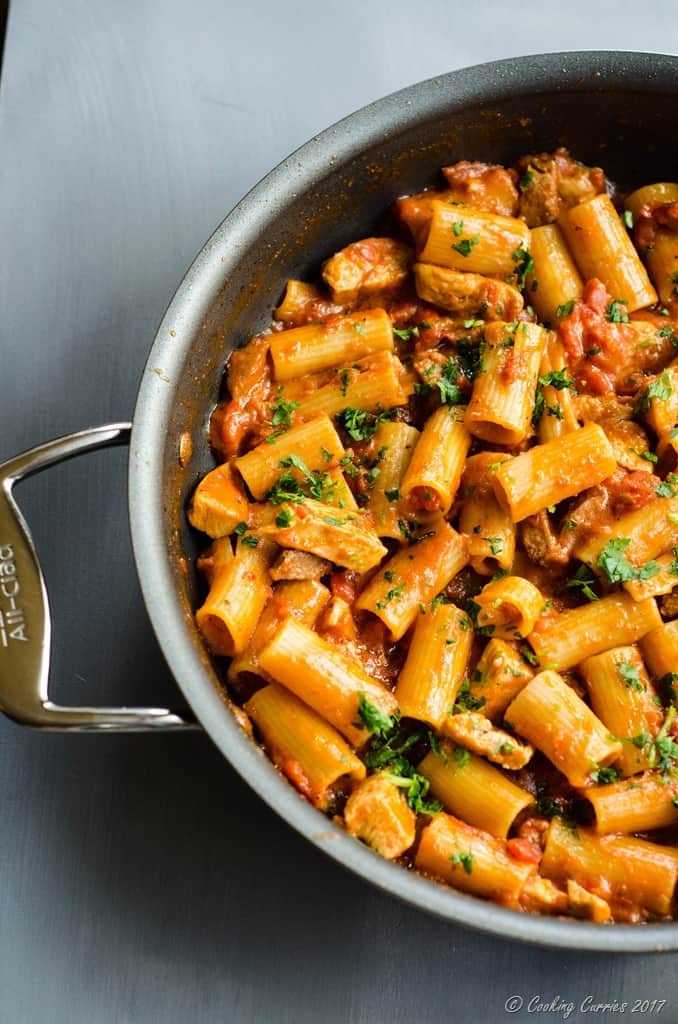 This weeknight spaghetti with garlic, spinach and ready made marinara sauce is the easiest thing to make for dinner. It is wholesome, it's nutritious and it's delicious.
A quick and easy Pumpkin Alfredo Pasta that you can make in a jiffy for a fall weeknight dinner. It is also a great vegetarian addition to your Thanksgiving dinner table.
Deliciously creamy Thai red curry with sweet potato and spinach in a bowl of fragrant Jasmine rice is dinner ready in under 30 mins.
Chana Masala, also called Chole Masala is a vegan Indian Chickpea Curry. Hearty and flavorful, this is a very popular curry in every Indian restaurant menu and in most Indian households. Ready in under 30 mins, this can easily be in your weekday dinner rotation to be had with some rotis or naan or served over basmati rice.
Quick and easy moong dal recipe with the goodness of garlic in it! Perfect with some rice for a weeknight dinner!
This versatile black bean, kale and sweet potato skillet full of southwestern flavors is a family favorite vegan dish, perfect for breakfast, dinner or any meal in between.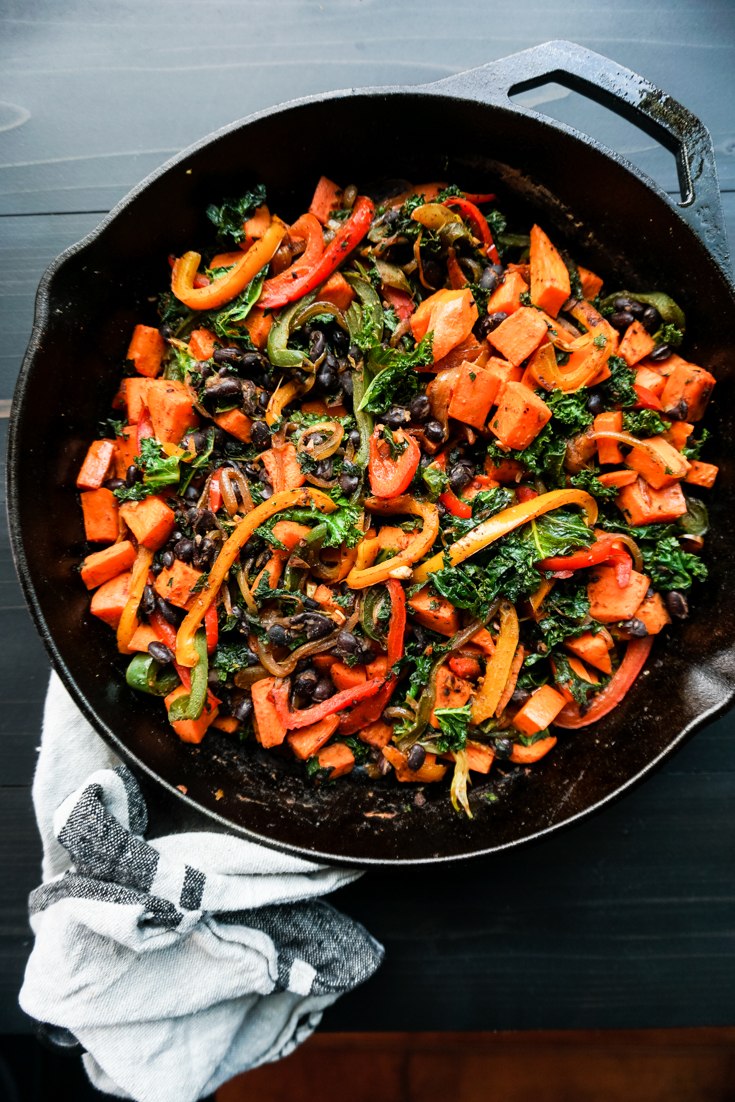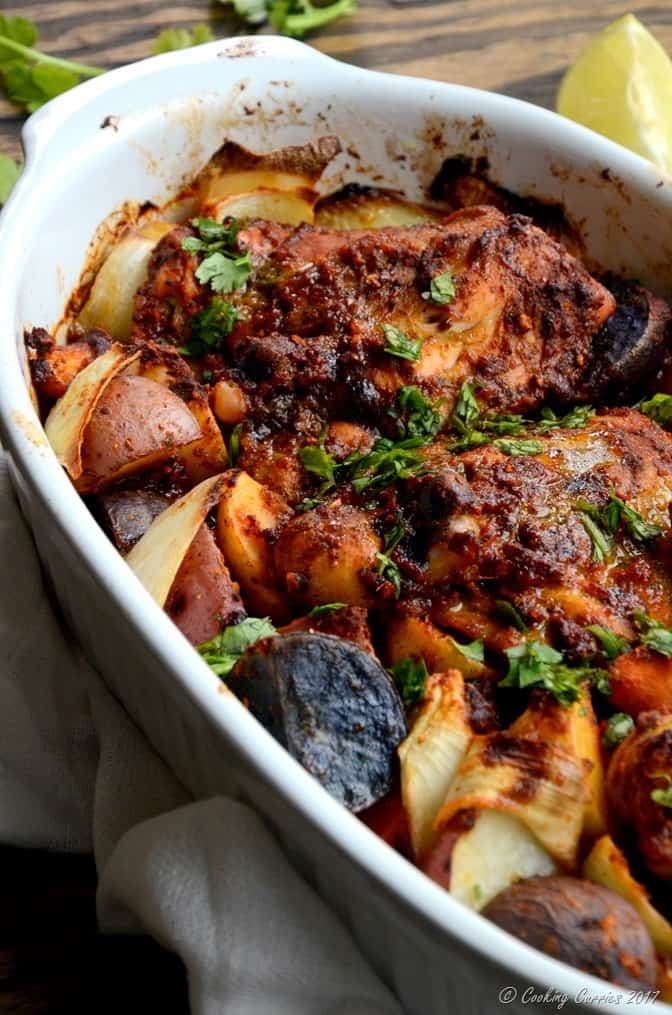 A can't go wrong recipe, this Tandoori Roast Chicken and Vegetables can be made in your oven, ready for you in just about 45 mins or so
Chicken cooked with sun-dried tomatoes, spinach and pancetta in a creamy sauce to make this delicious one-pot weekday meal is definitely going on your favorite recipe list as soon as you make this!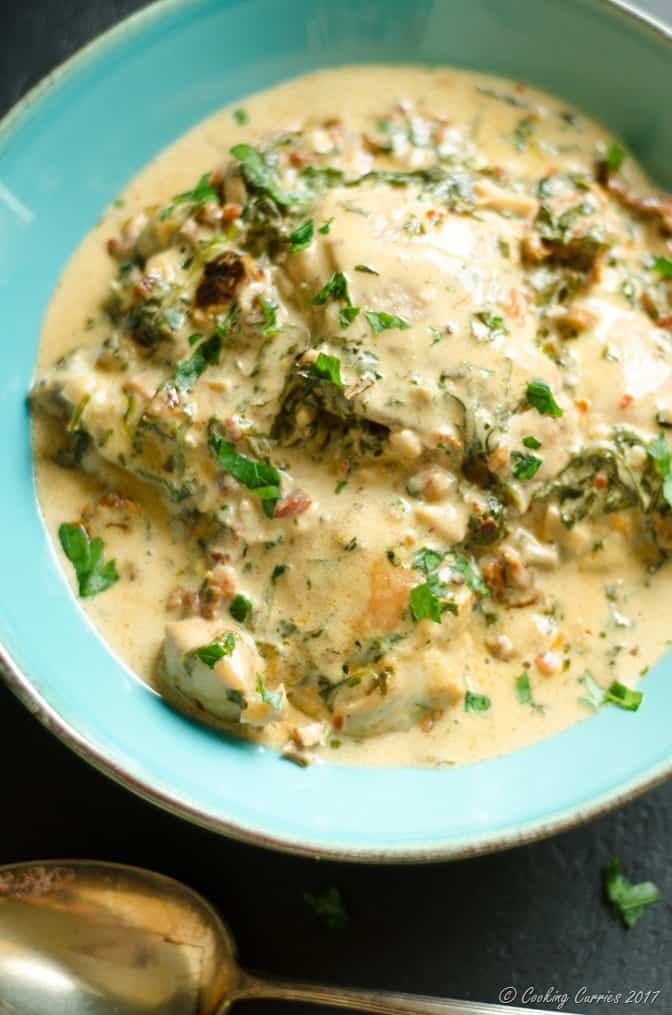 Nothing says fall quite like the harvest bounty of apples and butternut squash coming together in this warming Apple Ginger and Butternut Squash Soup.
This Panera Bread Copycat version of Broccoli Cheddar Soup made in the Instant Pot is so quick and effortless, that making this is easier than even ordering take out and going out to pick it up. This Instant Pot Broccoli Cheddar Soup is a clear favorite in our family!
A big bowl of this tangy and hearty Sprouted Quinoa and White Beans soup with a lot of texture is all you need as your comfort food for fall and winter.
Creamy, cheesy and delicious Tomato Basil Tortellini Soup with Spinach is a vegetarian recipe that is family friendly, ready in 15 mins and is perfect for busy weeknights dinners.
Tender Indian style turkey meatballs and creamy makhani sauce with tomatoes, onions, butternut and spices inspired by butter chicken, makes for perfectly spiced meatballs in a luscious creamy sauce that compliments each other.
Deliciously roasted delicata squash with some kale, feta, nuts and an olive oil - lemon dressing to form a light and super simple fall salad recipe.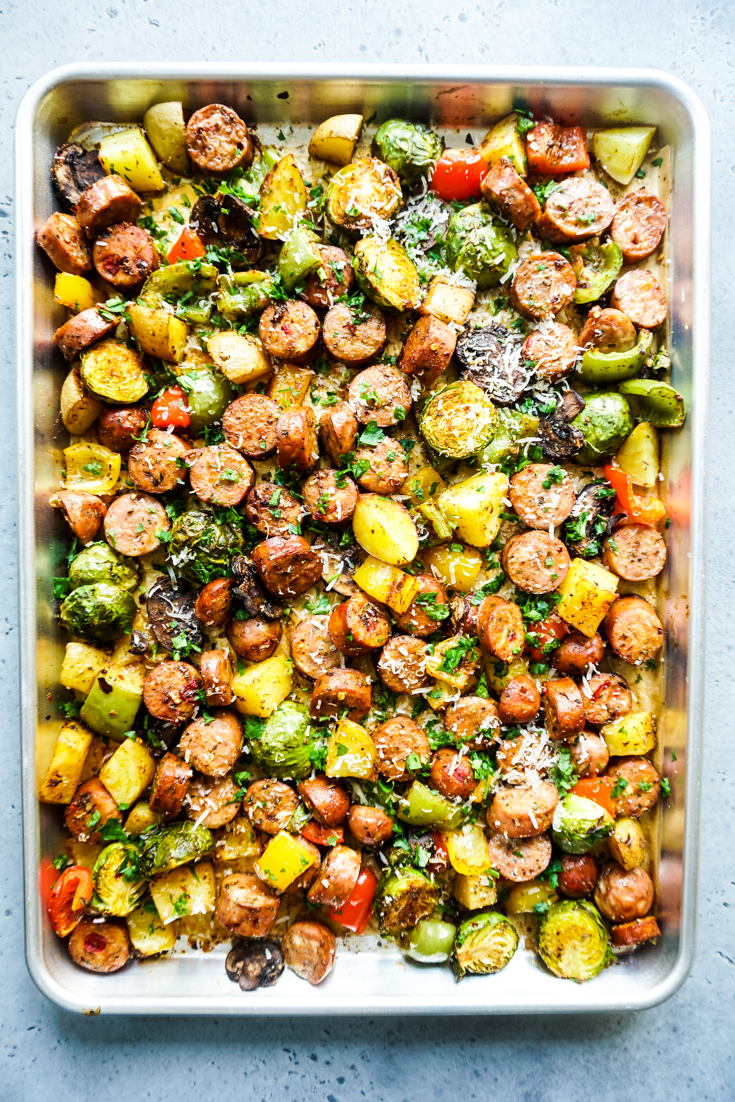 30. Sheet Pan Sausage and Vegetables
Delicious easy weeknight dinner for the whole family is ready in just under 30 mins with sausage and veggies roasted together in a sheet pan with some spices.
31. Sheet Pan Chicken Tikka with Vegetables
Chicken Tikka is boneless chicken pieces that are marinated in spices, skewered and grilled. This Sheet Pan Chicken Tikka with Vegetables is chicken tikka made in a sheet pan in the oven and makes for an easy fall dinner idea that can be served with some naan and chutney on the side to make it a complete meal.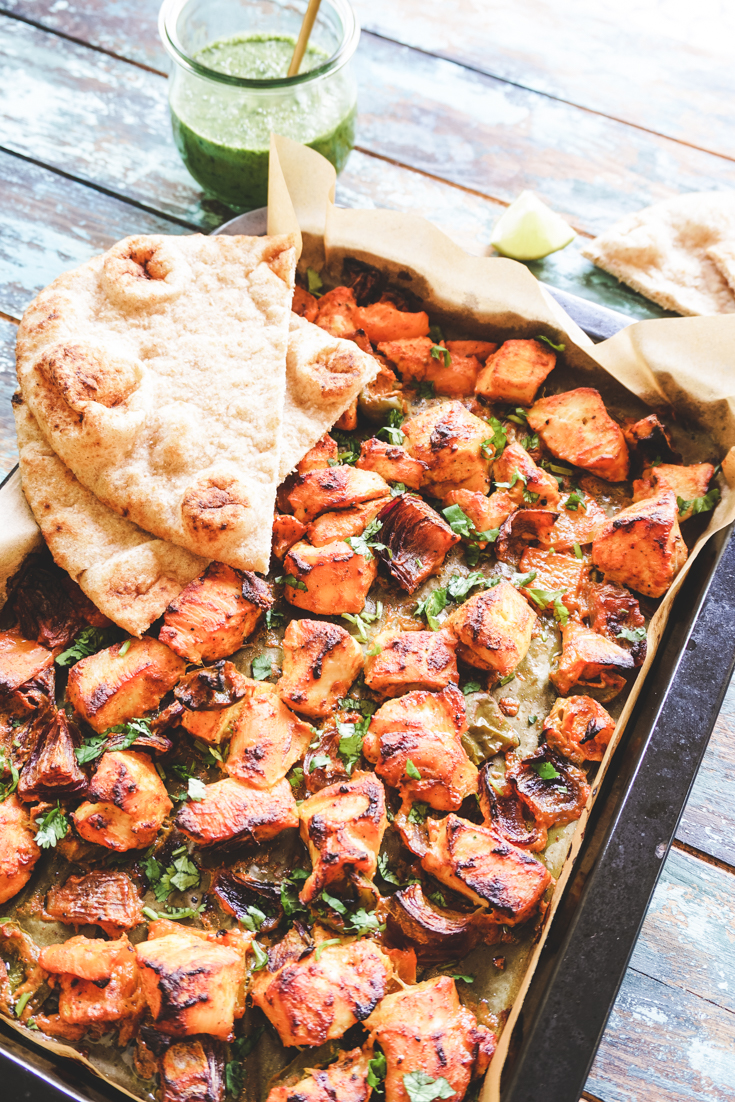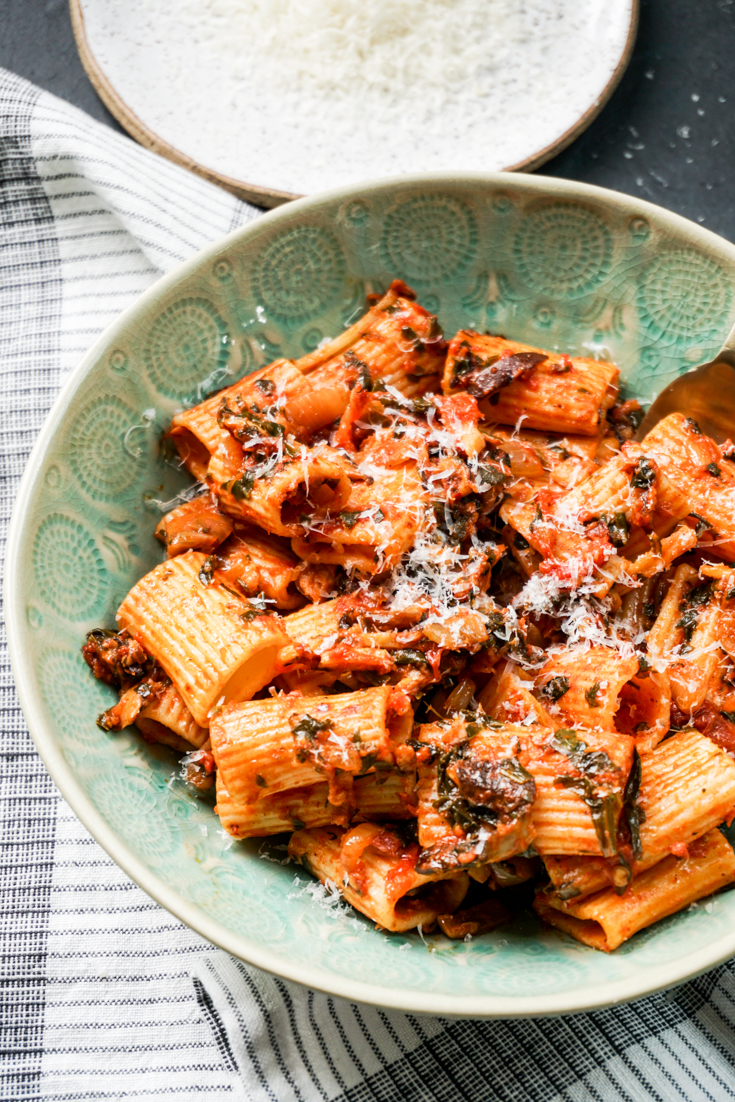 32. Spinach and Mushroom Rigatoni
This vegetarian mushroom rigatoni with spinach, garlic, shallots and marinara sauce is an easy to make, hearty recipe with full wholesome earthy flavors. Top with some freshly grated parmesan and you are good to go!