Easy and creative kids' lunch box ideas for Valentine's Day. Make Valentine's day special for the little people in your life by packing them one of these bento boxes.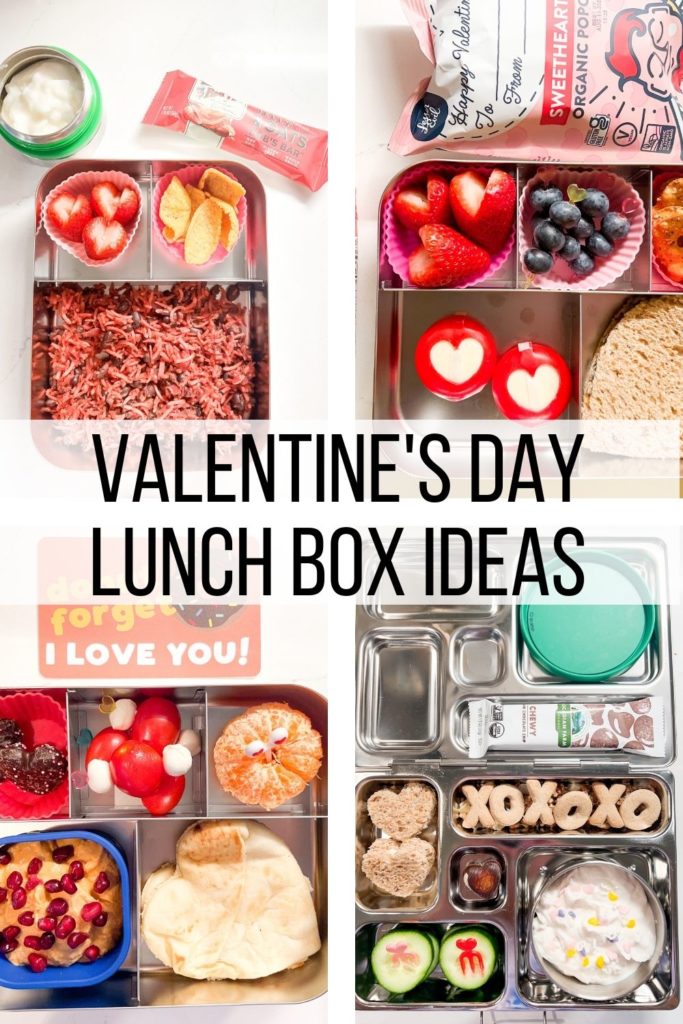 I know making kids' lunch boxes is a chore and most days you just want to throw something together and hope that you got it kind of balanced out. Some other days it is school lunches, like in our house.
That said, I do love making my 9 year old's lunch box. I used to stress out a lot when I started packing lunch boxes for him as he started Kindergarten. But over time, I have come up with many tips and tricks to make it a not so stressful affair.
You will love these ideas for Valentine's day bento boxes as they are
So cute and will be such a surprise for your kiddo.
The creative aspect is already taken care of and you just have to follow it to the cue.
Fairly easy to make as it just tweaks regular meals you will pack in your kid's lunch box.
Yes, granted that you may need to make some small investments to make these fun lunch boxes. But once that is done and you have your accessories ready, then you can go crazy with them.
Even though I may have gone a little overboard here, you don't even need as many of these accessories to make a special lunch box. A few heart shaped things, a sprinkle of some red and pink and you are good to go for the most part. If you want to get a little more creative every once in a while, I am here to help.
In this lunch box : Peanut Butter and Jelly Sandwich, mini Babybel cheese with a heart cutout with a vegetable cutter, pretzels, blueberry heart skewers, strawberries cut in shape of hearts, whole milk box, popcorn for snack
In this lunchbox : Beet and Black Beans Taco Rice, Corn Chips, Heart Shaped Strawberries, Yogurt on the side and PBJ Oats Bar for snack.
In this lunchbox: Heart shaped pita bread, Hummus with pomegranate, mandarin orange with a heart pick, Cherry tomatoes and mozzarella balls in heart skewers, mini heart cookies from Trader Joe's.
In this lunchbox : Strawberry Greek Yogurt with Valentine's sprinkles, Cucumber rounds with heart shaped fruit picks, Heart shaped cream cheese sandwich, Granola topped with XOXO (from Trader Joe's School House Cinnamon Cookies box) and a heart shaped chocolate as a treat.
Things you need to make Valentines Lunch Boxes for Kids
These links are affiliate links, so I do get a little kickback in terms of a commission if you purchase through this link. This will be at no extra cost to you.
You may also love
This post contains affiliate links. For more information on this, please refer to my Affiliate and Advertising Disclosure here.