A collection of breakfast recipes from the South of India including dosa, idli, upma and the chutneys and sambar to accompany them.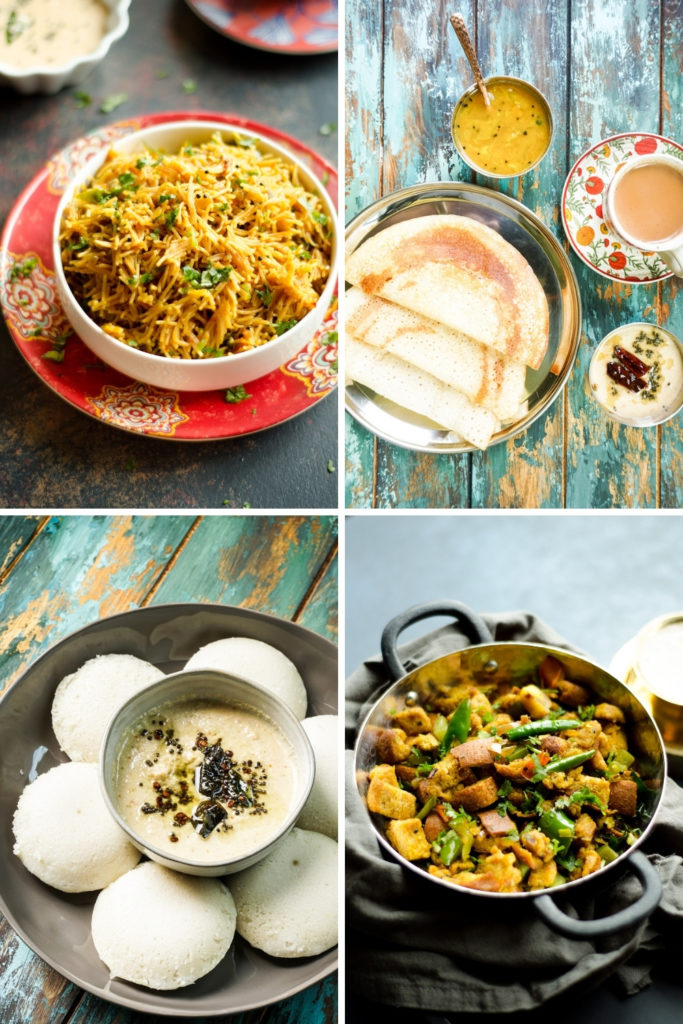 If you have had Indian food only at restaurants in the US, then you probably have missed out on delicious food from several regions of India. Indian restaurants here in the US predominantly focus on Northern Indian dishes. The tandoori chicken, butter chicken, palak paneer, naan,lassi all are from the Northern states of India, mostly Punjab and Delhi.
There is all of the rest of India, where there are even sub-regional cuisines, that a lot of these restaurants don't even touch upon. The east and the west of India have their own distinctive cuisines.
That is one of the reasons to write this post primarily about Southern Indian breakfast dishes. There are about 5 different states with different languages in the Southern part of India. That is a whole lot of different food to cover just there.
How is Southern Indian breakfast different from Northern Indian breakfast?
South Indian breakfasts are mostly made from grains like rice, ragi / finger millet and wheat in the form of sooji / semolina and semiya / vermicelli. Lentils are also used a lot in South Indian breakfasts.
Most of these are steamed, sautéed or boiled to get to the final breakfast dish. There is also not a whole lot of whole spices or garam masala used in most South Indian breakfast dishes. There are some exceptions though.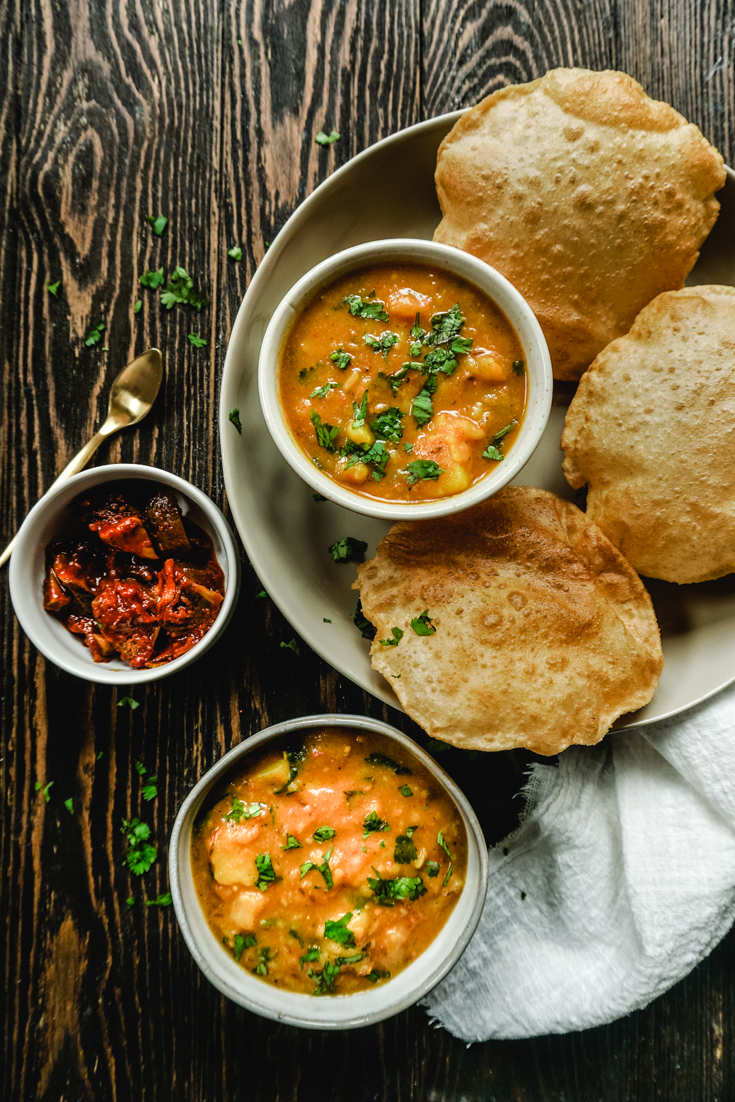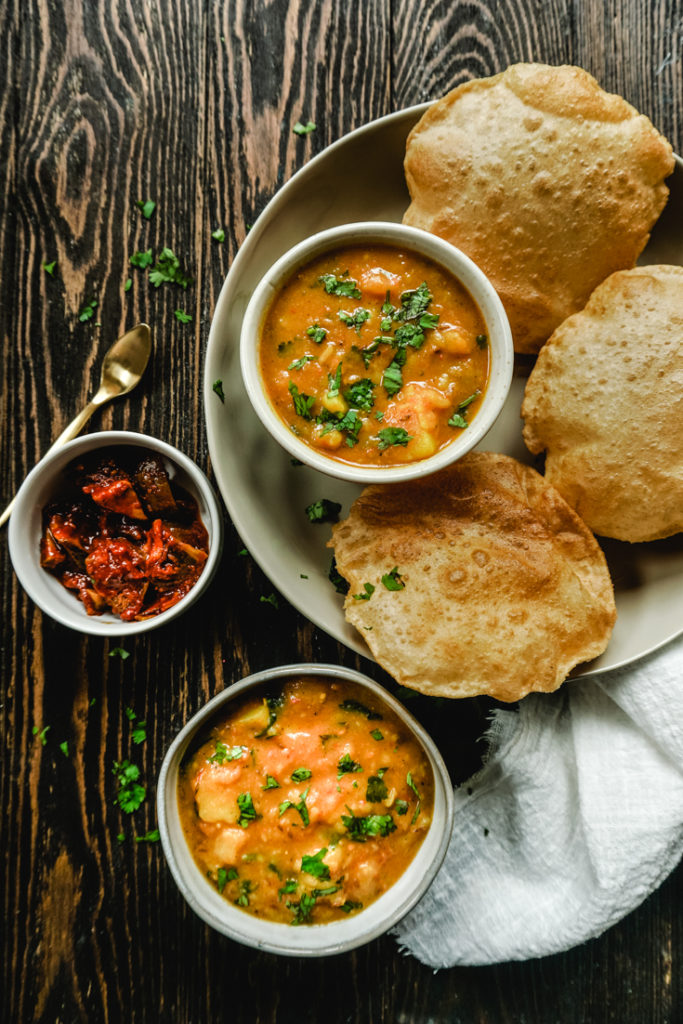 North Indian breakfasts are predominantly made with wheat, both whole wheat and all purpose flour for dishes like pooris and parathas. Rice is used very scarcely, except for a flattened rice dish called poha.
There is more deep frying in North Indian breakfasts than in Southern Indian breakfasts.
Is South Indian breakfast healthy?
Healthy is a confusing term, in my opinion. Healthy depends on what kind of food you are opting for and how much of it you are eating and what else you are eating with it.
That said, this is a common question asked about South Indian breakfasts, so I feel the need to address it.
South Indian breakfasts are definitely carb heavy from all the rice, millet and wheat as the main ingredients. So if you are looking for a low carb option, then this may not be for you.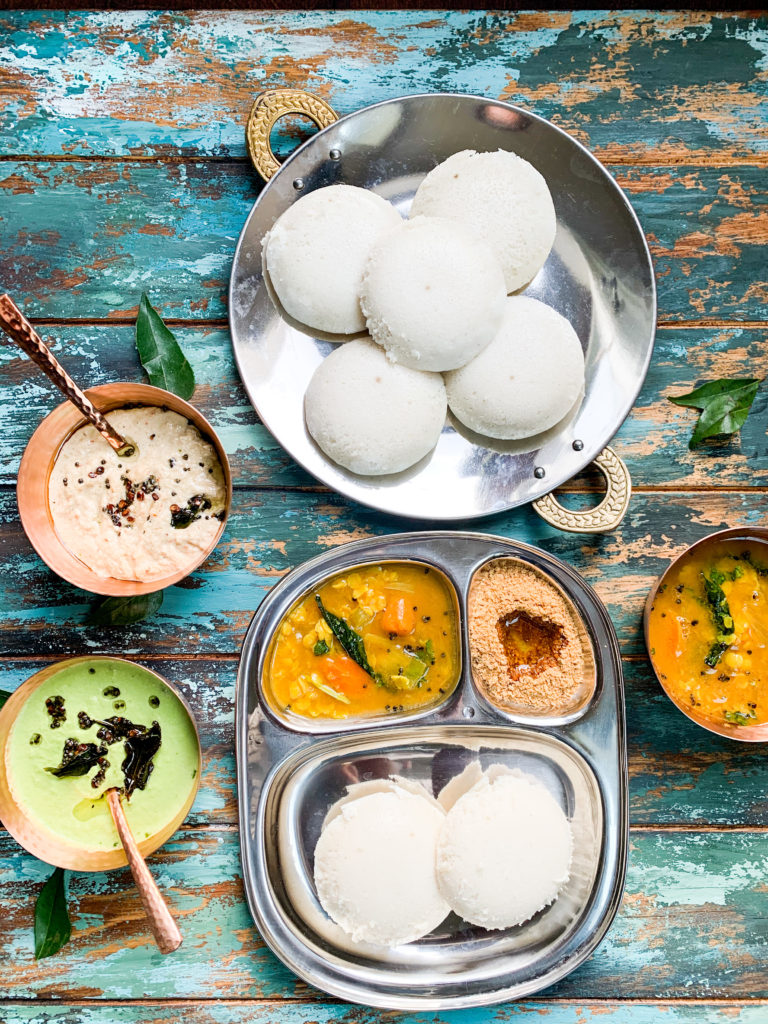 But, there are definitely some pluses to South Indian breakfasts. Many dishes like dosa, idli , appam and uthappam are made with fermented batter. Fermented food is really good for your gut microbiome by adding all the beneficial probiotic bacteria to it. This translates to better digestion and stronger immunity.
There is very less deep fried or oily food in South Indian breakfasts. Medhu Vada or Parippu Vada is the only dish and that is also not an everyday breakfast kind of thing. It is more of a special occasion breakfast or tea time treat.
Sweet something for breakfast like kesari is also a special occasion breakfast kind of dish. It is definitely not made everyday for breakfast.
So, when you put all these together and depending on what other kind of breakfast you are comparing this to, South Indian breakfast can be healthy.
What does a South Indian breakfast menu look like?
A very typical south Indian breakfast menu looks like any of these
Here are some South Indian breakfast recipes, grouped into various categories.
Dosas and Idlis
Upma and Pongal Recipes
Chutneys
Sambar Recipes
Stews and Other Curries for Breakfast
Breakfast Sweet Somethings
Beverages