A collection of Kerala Sadya recipes made in the Instant Pot.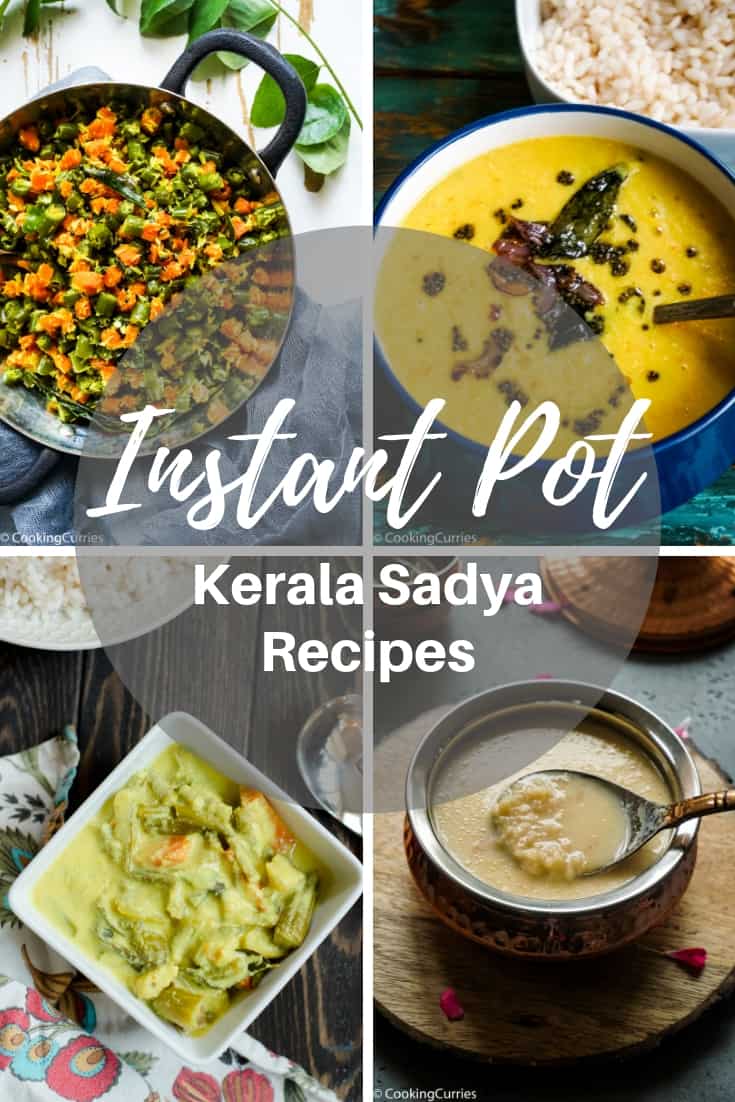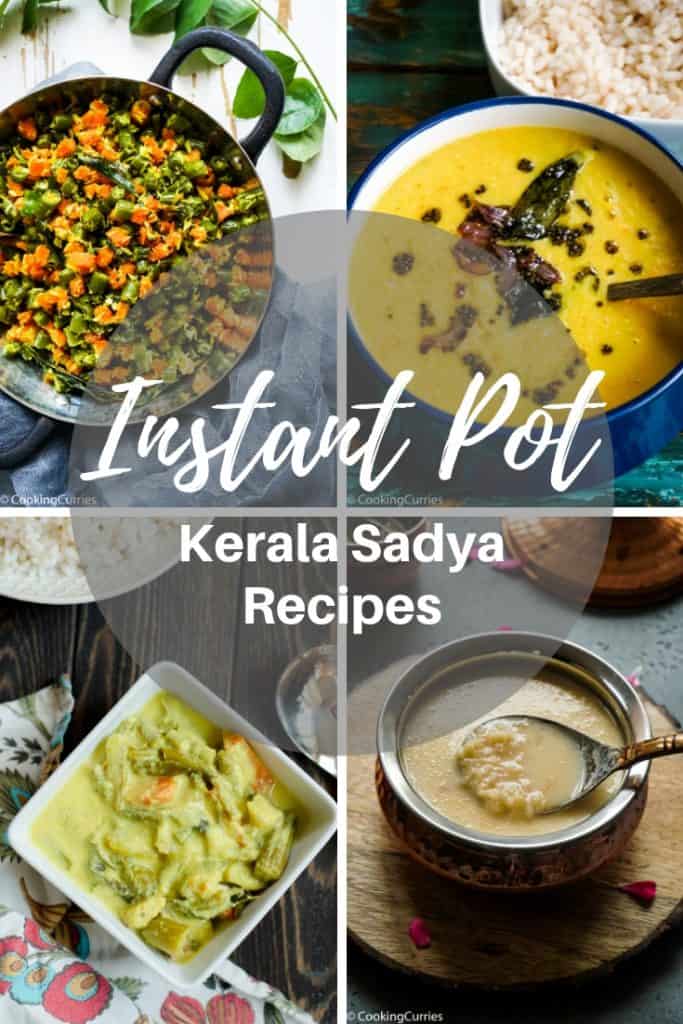 Sadya is a full on vegetarian feast that may include anywhere from just a few to up to 20 dishes, that the Southern Indian state of Kerala cooks up to celebrate anything and everything.
There is an entire post with all details about the sadya, the various courses, the very traditional typical dishes that are served and all that in this post - Kerala Sadhya Recipes.
In the last few years, as the Instant Pot has gained popularity and everyone is trying to cook everything in it, I started putting together a few of the typical Kerala Sadya recipes that I make in the Instant Pot.
You can use these Instant Pot Sadya recipes to cook dishes for your Onam or Vishu sadya, where in you can make almost the entire sadya if you want, in the Instant Pot or use the Instant Pot as another cooking device in the kitchen when all the burners on your stove top are firing up already and you can use an extra hand to help make the meal faster, and especially if it is like a dump it and forget it kinda dish, like the Instant Pot Rose Matta Rice / Instant Pot Kuthari or the Instant Pot Pal Ada Pradhaman.
I will keep adding to this list over the years as I have been doing with the Kerala Sadya Recipes post but this is a start for now.